Greeting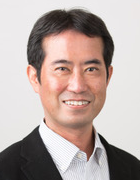 Jun Natsume
President, the 23rd Annual Meeting of Infantile Seizure Society
Department of Developmental Disability Medicine, Nagoya University Graduate School of Medicine
Dear Friends and Colleagues:
It is a great pleasure to hold the International Symposium on Febrile Seizures and Related Disorders, which is being held as the 23rd Annual Meeting of Infantile Seizure Society (ISS) in Nagoya. On behalf of the organizing committee, we offer a warm welcome to all of you.
At the symposium, we discuss the various issues of febrile seizures, such as basic mechanism, emergency care, prophylactic medications, outcome, and COVID-19. Related disorders include Dravet syndrome, acute encephalopathy, and status epilepticus. The symposium will be held concurrently with the 66th Annual Meeting of the Japanese Society of Child Neurology.
We are really looking forward to seeing you at the Symposium in Nagoya.